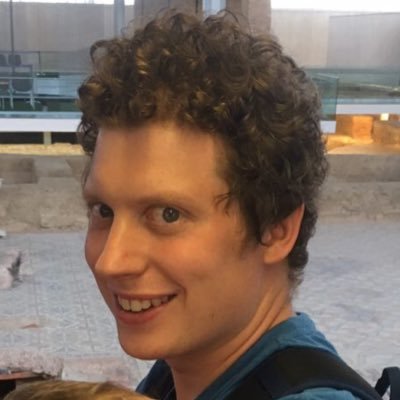 By Sam Creighton @sam_creighton
Context
'Alone we can do so little, together we can do so much.' – Helen Keller
When it comes to teaching, it can be tempting to look for a method to follow, a checklist to work through, but we all know that this approach never manages to capture the special quality that is apparent in classrooms where both pupils and teachers really seem to just 'get it'. This is absolutely true for the teaching of writing, perhaps even more so than for any other pedagogical area. 
In our first teacher-writer group meeting, we eight staff at Elmhurst Primary School discussed the different approaches that can be taken to teaching writing and assessed their strengths and weaknesses through the lens of our own experiences. We were buoyed by the fact that a lot of the practices marked out as effective in Young & Ferguson's Writing for Pleasure: Research, Theory and Practice (2021) were already apparent in many or all of our classrooms. Yet, despite this, a lot of us felt that we weren't quite 'there' in establishing a writing for pleasure culture in the same way we had embedded a very strong reading for pleasure ethos.
After reflection and discussion, we came to realise that the missing ingredient was encouraging and fostering communities of writers on sub-class, class, year group, whole school and community levels. We might be starting to teach the act of writing well, but we were not yet consistently creating the environments to bring it to life. So, it was with this deficit in mind that the group – our ranks now swelled to ten members – met for the second time.
Session
Like the first session, the second was a great success, facilitating enjoyment and both individual and group reflection. In this article, I will briefly explain the structure of the meeting and then summarise the discussion that unfolded. My hope is that it can act as a guide – or even just a dim spark of inspiration – for other schools looking to establish their own teacher-writer groups.
The session took place on Zoom on an evening after school. It lasted one hour and followed a rough timetable of:
1) Discussion – 15 minutes
2) Writing time – 30 minutes
3) Sharing/reflection – 15 minutes
Ahead of the meeting, we shared (with permission) the eleventh chapter of Young & Ferguson's book (2021). The chapter looks at the importance of writing communities and ways that they can be organically developed. We framed our opening discussion roughly around the reflection questions found at the end of the chapter:
1) The texts children write reflect the environment in which they are crafted. What do your children's texts say about the writing environment in your classroom?
2) From both a writer and a teacher's perspective, do you know how a writing workshop works? Have you attended a writer-teacher group? Do you attend writing institutes or retreats? Do you know how writers socialise and write when they attend these events? Does this reflect how your classroom works and how it feels?
3) Does your writing classroom run like a well-oiled machine? Have children internalised the rituals, routines, rights, and responsibilities of the classroom?
4) If someone walks into your classroom, would they think this is a place where writers work? How would they know? What would they feel, hear, and see to help them realise this is a community where writers learn and work alongside each other every day?
5) Do you and the children in your class describe yourselves as published authors and writers?
6) Do the practices, behaviours and beliefs of your classroom mirror those of writers outside of school?
7) Do you allow the outside community into the classroom writing community? Does children's home writing come into school? Do you have other recreational or professional writers from a range of disciplines visit and work in your classroom?
8) Does your children's published writing ever bring them extra opportunities or responses from outside school?
9) Could your school invite a local writer to be a 'writer in residence'?
This was followed by a writing activity that aimed to draw on our memories of the Elmhurst Primary School community and our place in it. It is actually an activity that is used for idea generation in one of our year six projects, in which they write leaving speeches. First, each person had a minute or two to note down as many different emotions as they could think of – no restrictions or guidance was placed on this. People then had five minutes to think of Elmhurst-based memories when they had felt any of these emotions and to jot down a word or phrase next to the relevant feeling to act as a memory prompt – they could do this for as many or as few emotions as they wanted. We then split into pairs in breakout rooms for 5 minutes, to discuss similarities, differences or general reflections on these memories. There were some really interesting observations, including from one pair who had chosen the exact same three emotions as each other to focus on!
We then had twenty minutes to choose one or more of our memories and write whatever we wanted in response. Not everyone decided to share their compositions – it was made clear at the start that there was no compulsion to – but three people did, up from just one last time, showing members are becoming more confident and comfortable. We closed with a further period of discussion and reflection on how we found the writing and where to go from there.
Reflection
As fun and liberating as the period of writing was, just like last time, it was the opening and finishing discussions that held the most value. Here is a summary of what we discussed, along with questions I think it's worthwhile every teacher pondering.
1) We all feel relatively confident in the instructional element of teaching writing but it's the establishment of organic and vibrant communities that can be more of a struggle. One senior leader noted she has seen these communities existing in our school (which is great!) but that they are not everywhere yet, which is what we want to move towards. What community-building techniques can we learn from those classrooms where they are established? What are we doing in our own classrooms that is worth sharing more widely?
2) Another teacher spoke about how we have a very well embedded reading community across our school, but the writing does not yet have this same entrenched feel. How did we get to this point with RfP and can we learn from that experience to the benefit of the push towards WfP? What are the similarities and difference between a reading community and a writing community?
3) One member made the important point that some teachers feel they have benefitted greatly from training, support and ideas around how to build reading cultures but that, as a school, we haven't yet had the same wealth of resources and energy directed towards writing communities. Do we feel there are areas in which we need support? How can we get this support? Do we have areas of strength that we could use to support others?
4) A SLT member made an interesting point that many of our children are writers, but don't see themselves as such. Being a writer is, clearly, about more than just the capability of writing, but what is a writerly identity? Do we identify as writers ourselves and, whatever the answer, how can we use this reflection to support our children and empower them to see themselves as writers?
5) This is in real contrast to how our children definitely do see themselves as readers. Why do most of our children find it easier to 'be' readers than writers? It was suggested that writing requires a vulnerability that reading doesn't – how can we create communities where children feel safe enough to be this open?
6) There was an interesting difference with children in the support group (children who are not able to access the year group's curriculum with the main class, so are in a smaller class that studies exactly the same content but with more scaffolding and perhaps a slower pace). These children have struggled to read over lockdown but have flourished as writers.  One possible answer as to why this is the case is that perhaps writing has a lower entry level than reading – everyone can access writing to some degree but not everyone can read independently. Do we all realise this and give our most vulnerable children enough opportunity and space to write? How can we instil this group's enthusiasm for writing in our other pupils?
7) It seemed like one of the key factors behind this group's burgeoning community of writers is that the teacher is a real writing role-model. She spoke to the children about her own writing and shared her ideas with them, which often inspired their own. This builds on our last meeting about being teacher-writers, are we writing every day? Are we not just calling ourselves, but acting as writers in front of our children?
8) There were some really interesting points made about how the tools we are using for writing makes a big difference. One person said that having plain paper is much easier to start writing on than lined because you have freedom of form (you can draw a speech bubble, sketch, write in the corner etc). Equally, another teacher made a great point about how personal writing notebooks that could be taken home could be really useful and give children a safe space for trying out ideas. Some of the members have had success with these in the past. What resources are we providing children with for writing? What messages are these resources conveying about what/how they are meant to write? Are these resources seen as their property or the school's?
9) It was interesting how one member could not get back into the right frame of mind to write after being interrupted, even though she had lots of ideas initially. Are we keeping interruptions to a minimum in our children's writing time? Are we only stopping the whole class if it's really urgent or are we doing it too much and disrupting their flow needlessly?
10) Another small but important point was how some members talked about how poetry is their go-to form of writing, which is very different from others who felt more comfortable with first-person prose. Are we allowing children freedom (when possible) to choose the form and format of their writing? What could be the benefits of this? Could there be any downsides if they always choose the same one or two?
The teachers all gave very positive feedback about the meeting and said they are enthused to put some of the ideas and strategies into action. We have a third session scheduled for after the Easter break and I hope it will be as rewarding as these first two.​
You can read Sam's write up from his school's first writer-teacher meeting here.