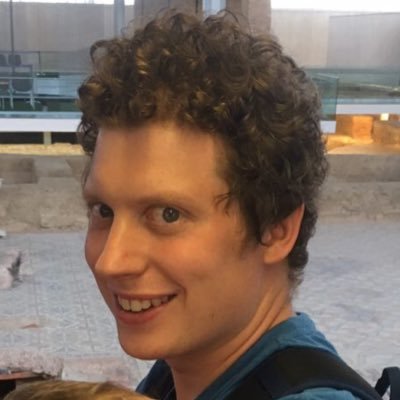 By Sam Creighton @sam_creighton
Context
'Those who do not understand the past are condemned to repeat it.' – George Santayana
Our approach to writing – the way we think about it, the way we do it (or whether we do it at all) and, crucially, how we teach it – is a product of our own writing apprenticeships. The way our parents, our teachers and our peers exposed us to the written word cannot help but influence the way we expose our pupils to it. It is therefore vital that, as reflective practitioners, we take the time to understand these influences and how they manifest themselves in our pedagogies.
It was towards this end that eight teachers, including classroom practitioners and senior leaders, from Elmhurst Primary settled down in front of Zoom one Wednesday evening for the first meeting of the school's Teacher-Writer Group (TWG).
All the research confirms that one of the most important aspects of teaching writing effectively is for teachers to speak from a position of understanding and experience. In short, for them to be writers themselves. Therefore, the TWG aims to help us develop our own writerly identities and consider how they do, can and should influence our teaching of writing.
Session
The first meeting was a genuine pleasure and a resounding success. In this article I lay out a summary of the structure we followed and the issues we discussed in the hope it can be of use to other schools who wish to set up their own staff groups.
The hour-long meeting followed a rough timetable of:
Discussion – 15 minutes
Writing time – 30 minutes
Sharing/reflection – 15 minutes
Ahead of the meeting, we shared (with permission) the first chapter of Ross Young and Felicity Ferguson's brilliant new book, Writing for Pleasure: Theory, Research, Practice, which evaluates different styles and approaches to writing teaching. We framed our opening discussion roughly around the reflection questions found at the end of the chapter:
Did you enjoy learning to write? Why? Why not?
How many teachers can you attribute this to?
Do you think you are a good writer now? Why? Why not?
How does your experience with writing affect your view of how writing should be taught?
Which teacher orientation would you have wanted to be taught by most?
Which orientation(s) do you feel best represent(s) your personal theory of writing teaching?
We then moved onto a writing activity (shamelessly taken from the National Writing Project's bank of prompts) which flowed well from this discussion. First, each person had a few minutes to jot down up to five moments when writing has been important in their life (the definitions of both writing and important were left deliberately vague). We then split into breakout rooms for five minutes to discuss these moments. It was lovely that all four pairs came back having found interesting areas of overlap.
We then had twenty-five minutes to choose one or more of our memories and write whatever we wanted. Not everyone decided to share their work – it was made clear at the start that there was no compulsion to – but of the pieces that were, we had one poem that was a rallying cry around the importance of the Writing For Pleasure pedagogy (you can read it at the bottom of the article) and another that was a rewritten version of the eulogy the person gave at their grandmother's funeral, which genuinely beautiful. We closed with a further period of discussion and reflection on how we found the writing and where to go from there.
Reflection
As freeing as the period of writing was, it was the bookending discussions where the magic really happened. I was astonished at the range of topics we covered and how insightful the points made were. Below is a summary of what we discussed, along with questions I think it's worthwhile every teacher pondering.
1) Writing can be a powerful tool for children to find their voices, free their imaginations and pursue their potentials. This came from the memory of one teacher who recalled a particular essay at the start of secondary school that they credit with igniting their passion for education and putting them on the path they have followed for the rest of their life. How can we give our children the necessary time, space, freedom and support required for this?
2) On the flip side, failing to provide children with this can have life-long consequences. It's our duty to teach our them how to find their voices and how to make them powerful. I think the poem (below) is an inspiring rallying cry around this – I'd quite like to put it up by my desk! How well are we doing this now and how can we make sure it is always a priority?
3 ) As one teacher found as a child – and still now – writing doesn't feel like a chore when it has the right balance of structure and personal ownership (they keep a daily journal on every holiday they take, which is a good example of this). Is this balance correct with the writing being done in our classrooms?
4) Two teachers both spoke of feeling ashamed as children when personal writing was discovered and/or criticised by adults because of the content. Are we unfairly expecting our children to always have us as their teachers in mind as their audience? We don't have to like what the writing is about for it to be good writing.
5) One teacher made the important point about feedback on writing being daunting and unpleasant, especially when being handed back a piece covered in red pen. Another has also always remembered one throwaway comment about needing to 'write more in future'. How are we giving feedback to children, is it in a hierarchical superior-inferior power relationship or is it more as fellow writers within a writing community? Are we the only people giving feedback or are we allowing children to meaningfully give it to each other?
6) How are we celebrating writing? One teacher still has a piece of work that was on display in primary school, this shows how meaningful that recognition was to her. Are we helping (all of) our children feel such joy and pride in their work?
7) Two teachers both talked about the cathartic experience of writing and how it helps deal with emotional times. Are we letting children tap into their own feelings and experiences in their writing or are we (even unintentionally) erecting a barrier between out-of-school experiences and in-school writing?
8) One teacher found her way into writing trough arts and crafts and has now used that link productively in her own teaching. Are we (a) giving children multiple avenues through which to engage with writing? and (b) reflecting on how our own experiences as writers can inform our pedagogy?
9) We almost all have next to no memories of learning to write and those we do have are largely negative. Why is this? How can we make sure our classrooms contain writing experiences and communities that are positively memorable?
10) One teacher talked about how short and arbitrary time limits set on writing tasks stifled her creativity as a child. Professional writers never (or rarely) write like this, so why are we asking our kids to? Are they ever able to start, set aside and return to writing like professionals? Could this be where personal projects fit in?
All of the teachers have since said how much they enjoyed the meeting and that left feeling enthused to get back into the classroom. We have a second session scheduled for after half-term and I for one cannot wait for it.
A poem composed by one of the teachers during the writing time
I wish I was taught how to become a life-long writer.
Maybe then it would feel more natural?
I wish I was taught to believe in myself.
Maybe then I'd view myself as a real writer?
I wish I was taught that my experiences matter.
Maybe then I'd be in a constant state of composition?
It's never too late though,
I can begin right now.
And give my children the self-belief, the sense of community and the power to make a difference that I never knew I was missing.